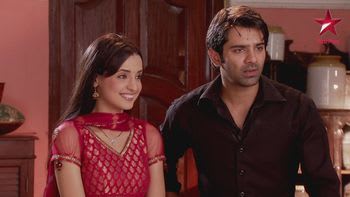 Hello Hi peepools!
Kaisan ho Nandkisore! Sab kushal mangal?
I have been missing IPK and its associated weird, wacky, crazy, roller coaster days 😦  SS fever continues to strike me once in a while – check out Ek Jashan Yahan Bhi (if you haven't already).
Once in a while I toy with the idea of restarting Silver Streaks, while at times I consider writing a different beginning for SS distinct from that of IPK. I have almost an irresistible (suicidal) urge to check if I can create an entirely new loop to SS – crazy isnt it? I fool around with the possibility of publishing SS as a book but then the way ahead is rather complicated and hazy.
While I dither and fret over the future course of action, I opted (for the moment) to go with the flow and succumb to the itch as and when the IPK keeda attacks. Mostly to see if they can still create magic 😉
What do you think? Are you game? Or am I going to have to go it alone? See you around (hopefully) and spread the word if you find it good enough. By the way, this is not a regular feature (yet). Just as and when inspiration strikes. Pssttt – Comments and suggestions also act as effective triggers 😉 😀
A final word (err well just a figure of speech 😉 ). I will be posting under Pages (like Moonshine) so you will not get email notification (even if you are subscribed) whenever an update is posted. However,  I will insert a note under the latest MS chapter and Post to save you the bother of checking everyday – although that's what I would like best 😀
And here are the links to some of the other one-shots that are based on SS but lost in the maze of ever-scrolling list of posts. The others of course are listed under DM's Desk section.
And since you are here, how about browsing through the blog – who knows you may find something to your liking 😀
Short stories (including flash fiction) or the long rambling yarn Moonshine, the A to Z of the Great Indian Wedding and lots and lots of photos under Clicks and Pics
No? Not interested? Just want to read #ipkknd #arshi related stuff? Well perhaps you may like to check out this link.
Don't forget to let me know you were here 🙂
Cheers
DMami 🙂