Click here for: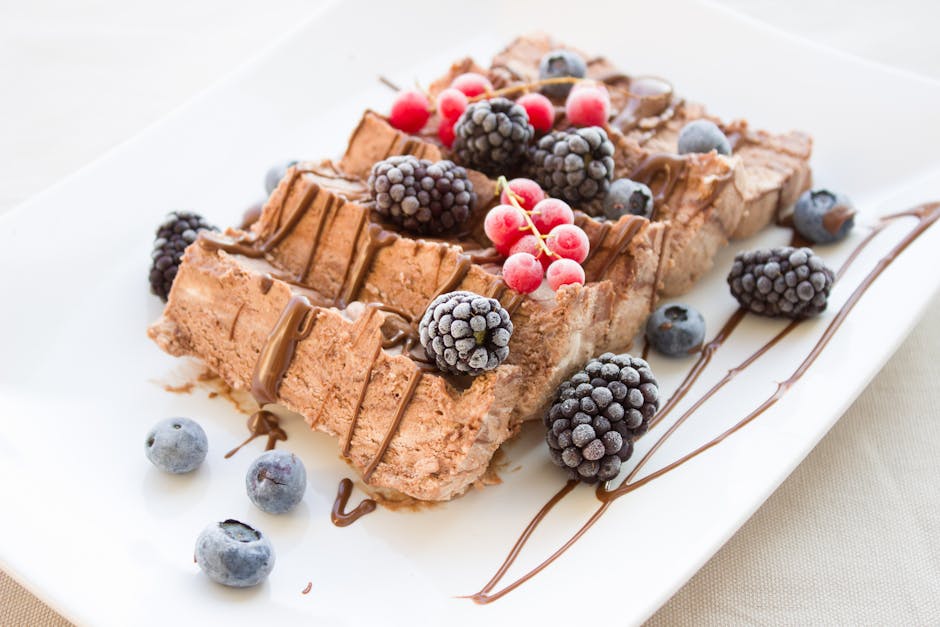 Part IV
"Can I have a choco-lava cake Daddy?"
"I want an ice cream cake, and an apple pie." Deva too had his list ready. "Oh and a fruit salad sundae."
"Da! You are such a hog! Daddy if he's taking all that, then I want a tiramisu too!" She paused. "Three tiramisu," she counted on her fingers, "Mamma and Nani also like it." She looked at Arnav. "Maybe one for HPji as well?"
Arnav rolled his eyes. "Okay enough now. Let's wrap up this extended lunch. I'll see about," he shook his finger at them, "ordering your requests, provided you start studying…."
"Studying! Right away after lunch?" Devansh was aghast. "We've just come back from studying…"
"So what?" Arnav said hard-heartedly, "Even I have been working since morning…"
"But Daddy," Chotti slid close to him, "You went to office two hours later than us," she batted her eyes at him, "and you're are so much older than us."
"Exactly." Arnav's lips twitched, "if I being so old can work so much, surely you guys with young blood can work much more than I can." He crossed his arms and waited sure that fresh salvos were on the way.
"Yes of course we can Dad," Arnav raised his eyebrow at this unexpected support. "But for an all round growth we need to exercise all parts of the body. We already worked out the grey cells, time for the muscles don't you think?" he wheedled.
"Don't listen to him Daddy!" Chotti threw herself into the fray, "he played a lot of football. Before school, during break and even after school!" She turned a beleaguered face up to Arnav and said piously, "It's my grey cells which need a break, besides my dolls are crying for their Mamma…"
"Oh please Chotti," snapped Guddu, "dolls don't cry, they aren't even alive…"
"Says who?" Chotti ran off to get her favorite doll and pulled a string. Instantly the doll set up a racket.
"Ouch!" Both son and dad flinched.
Seeing his opportunity, Devansh appealed to ASR, "Dad I HAVE to practice more. Shubham scored 3 goals while I couldn't even score one goal." He drooped.
"Shubham is older than you," Chotti consoled him, "and," with her brow darkening, "a meanie. Only meanies can score goals." She absolved her brother of any such character flaws.
Arnav frowned. "What did Shubham do?"
"Nothing Dad," Devansh shushed Chotti, "When she was younger, Chotti used to join us as we ran around the field playing football. She would get underfoot, trip and get hurt. That's why whenever Shubham saw her near the field, he would hold the ball and not let anybody play. So then all of us would gang up and chase her away and ever since then she calls Shubham a meanie."
"But that was the right thing to do Angel." ASR shrugged off his coat and tugged at his tie and plopped down on the settee. Surrender was the only way out. Besides he was finally having fun. "He did what he had to do to save you…"
"Exactly what Mamma said – sometimes you have to be cruel to be kind," intoned Deva.
"I don't care." Chotti put her nose in the air. "Shubham is a meanie. Shubham is a meanie. Shubham is a…"
"He is not!" Guddu cried hotly. "He's the best."
"He is not."
"He is."
"Not."
"Is."
"Is not."
"Okay!" Arnav played his trump card. "So which dessert should I order and from where?" He took out his mobile and waved it temptingly. Instantly they both lunged for it and fell on top of Arnav, who held away the phone.
The deserted corridors of RM were rent with shrieks and howls and it was a miracle that the living room settee didn't crash. A rumpled but victorious ASR emerged from the tangle of skinny arms and legs with the phone still in his grip.
"I think I need to order something to drink as well!" Arnav was bright-eyed and flushed.
"Yay! Orange juice!"
"Pineapple for me!"
"Okay okay fine!" Arnav swiftly tapped the order app and gave a rather generous and large order led astray by the range of demands pouring in from over both his shoulders. Besides he couldn't refuse them anything. He was just here for one day. Khushi could discipline them as much as he liked. But he did have the 'deal' to clinch.
"And done!" He pressed the proceed button. "This will take 45 min to an hour to be delivered. So why don't you finish your respective homework during this period?"
"Okay Daddy," Chotti gave an angelic smile, "I will do mine and on my own." She stuck out her tongue at Deva.
Guddu was unfazed. "If I had some stupid drawing homework, even I would have done it by myself. But this is Social studies, I bet you don't even know what it is…"
"Why can't you do it on your own?" Arnav cut in hastily as Chotti geared up for another round.
"I study like that only," Deva said sulkily, "I will read the chapter and you will have to ask questions."
"Sure," Arnav nodded. "I'll be happy to do that." He smirked to himself as he could see Khushi's crestfallen face. Now what should he make her do? He wondered. Make her dance? Make her say sorry holding her ears? No! He couldn't do that to her again. Maybe…
"Dad. Dad!" Deva shook him. "I finished reading," he held out his book.
"So soon?" Arnav was surprised.
Deva shrugged. "Ask me anything from Chapter 22."
Chotti returned dragging a rucksack almost twice her size. Ignoring them, she upturned the bag and emptied the contents on the floor. She carefully unrolled a sheet of chart paper and weighted them down. She rifled through her scattered belongings picking and discarding things.
"Dad!"
"Oh yeah!" Arnav tore his eyes from Angel and reluctantly flipped the pages. Social studies had never been his kind of subject. "Chapter 21?"
"No Dad. Chapter 22." Devansh was busy bouncing a tennis ball.
"This is a long chapter," Arnav accused, "how could you read it so fast, leave alone memorize?"
"Ask me anything." Devansh challenged, his entire attention on the lime green ball.
Arnav sighed and focused on studying. Devansh had only skimmed through the pages, relying on his interrogator to fill in the blanks while he played ball. This was how he liked to study and so long as he was studying, absorbing and retaining, Khushi saw no harm in going with the flow.
Not so with Arnav. He didn't appreciate the spoon-feeding, primarily because it meant double work for him – read the chapter, grasp the essentials, and pick up the ones Devansh missed. And to top it all SS!
Who the hell created SS? He would take great pleasure in doing away with the person for once and for all.
*** to be continued***
Click here for Part V