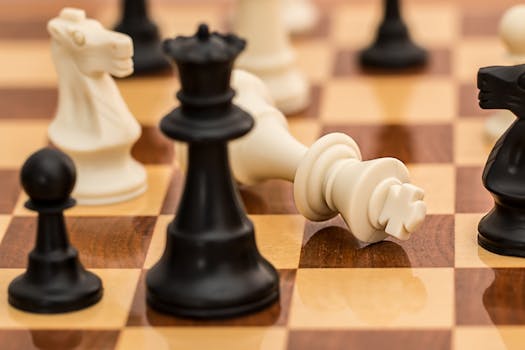 Words ~ 800
"Don't you dare shout at me Khushi Kumari Gupta Singh Raizada!" ASR's face was black as thunder.
"Why should I not? Are you the only one with daring?"
"Shut up Khushi."
"Why should I? You shut up. Besides you started it!" Khushi's voice was hoarse from the slanging match.
"I did not!" ASR denied.
"You did," Khushi insisted, "God! You are really high maintenance."
"I am high….huh?! That's rich, coming from you." ASR stomped into the kitchen.
"What are you looking for?" Khushi followed him.
Ignoring her, he banged drawers.
"What?" She insisted.
Slam.
"You tell me." He snapped. "You know me so well."
Khushi pursed her lips and narrowed her eyes as she accepted his challenge. She bent down and extracted a box of lemon teabags and banged it on the counter.
Arnav's eyes flickered and steadied. He raised an eyebrow. "Clearly you don't know me at all."
"Oh but I do." Khushi said mournfully. "I was just hoping I was wrong." She opened a cupboard. "This is what you were looking for weren't you?" She held a large kitchen knife.
Arnav smothered a laugh and flicked away the knife from her. "Where's the kettle?"
"Right under your nose." She rolled her eyes. "What'll you do when I die?"
His eyes strayed to the knife.
Khushi rolled her eyes and snitched it back. She dropped it among the pots and pans and dusted her hands while shutting the drawer with a trademark swing of her shapely hips.
Arnav's lips twitched.
Khushi plugged in the kettle and asked gently. "Shall we come to the crux of the matter?"
His eyes flickered.
Khushi sighed. "Arnav let Guddu go. He really wants to, besides it's just for a couple of years…."
"Couple of years!" Arnav was up in arms. "How can you say just for a couple of years? Do you know how long that is?"
"You also went off abroad…"
"I didn't have my parents waiting worrying…"
"Di and Nani were there…"
"Damn." He turned away and smashed his fist on the wall. "It's all your fault!" He accused, rubbing his hand.
"If that sorts your problem," Khushi shrugged, "I accept." She bowed. "It's my fault. Happy?" She switched off the rumbling kettle.
"I'll be happy if you rectify your fault."
"Rectify my fault? How?" Khushi handed him his tea. (Side note: Yeah along the way, ASR had switched over to tea– coffee caused too much acidity and dhak dhak 😛 )
"Deva never listens to me. You convince him not to go." He urged. "If you insist, he will definitely change his plans…"
"He listens to me only because I insist on things I know he will listen to…"
"That's crazy!" 
"Exactly!" Khushi pounced. "And I have to do that thrice over." She paused to tick them off her finger, "Guddu, Chotti, and of course ASR."
"Rubbish."
"Deny all you like." Khushi shrugged. "All three of you are stubborn and self-opinionated egoistic…"
"Okay okay fine fine." Arnav raised his hands in surrender. "Don't drag me into this," he paused. "Where will he stay? What will he eat?" He fretted. He brightened. "Maybe you could go along with him?"
"As if he would allow his Mamma to tag along with him! He's a full grown man." Khushi prayed for patience. "Besides who would manage things here?"
"What's there to manage here?" Arnav was blasé. "Angel and I will have a blast with you out of our hair."
"Mamma!" Chotti called from the living room. "I'm going!"
"Going?" Khushi poked her head out of the kitchen. "Where?"
"I told you!?" Chotti sashayed up to her looking hip in a figure hugging little black dress, "Sammy's birthday party. I'll be late. Don't wait for me." She twirled around. "How do I look?" she looked at them expectantly.
"Beautiful." Khushi said extra brightly.
"Bye Mom!" she blew them a kiss. "Bye Daddy."
"What the…!" Arnav breathed fire into her ears.
"Now what?" Khushi was at her tethers end. Hey Devi Maiyya please! Sambhal lena!
"What the hell is she wearing?!!!"
"Much more than what you wanted me to wear." Khushi replied tartly.
"I don't know what you are talking about."
"Oh how I envy you your convenient memory." Khushi gritted her teeth.
"That's neither here nor there." Arnav brushed her aside impatiently. "Why didn't you say anything to her?" He was agitated.
"Because I have already had that battle with her and lost." She raised a hand as Arnav opened his mouth to blast her. "And better you admit defeat too," she advised kindly, "before she also decides to look for accommodation elsewhere."
Khushi watched with interest and intense amusement the play of myriad emotions on Arnav's face, which could perhaps be best described as oops-dammit-left-with-no-option-but-to-allow-Khushi-to-have-the-last-word—–again.
***
Cough cough waise Arnav ko toh aap bhi achche se jaante honge? Toh aapko kya lagta hai, unka expression kaisa raha hoga?
Look forward your reactions to this retrospective look at Arshi and their lives and if you are interested enough, I may just have another one – soon 😉