Finally the final part!!! 😀
Click here for the previous chapters: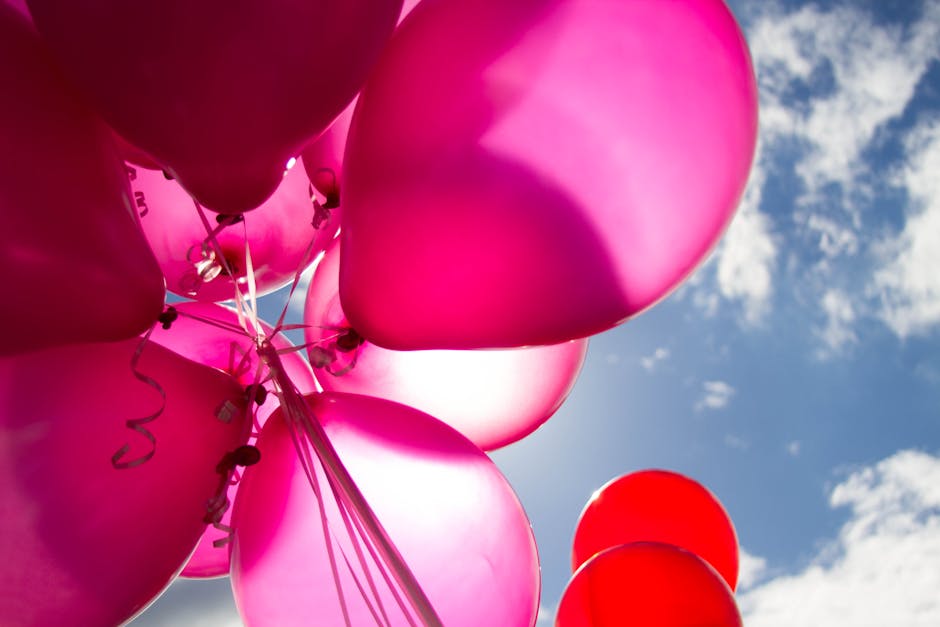 Part VI
"What the….!"  Khushi blinked and shook her head.
No blood, no mayhem and no Arnav either.
"Where's your Daddy?"
Deva didn't even look up while Chotti straightened and waved a vague hand, "Inside." She went back to coloring the sea, sticking out her tongue. The dolphins were tricky they kept trying to merge with the sea. Or was it the sea splashing on to them?
Yeh Laad Governor bhi na. Khushi fumed. Master manipulator and number one trickster – didn't even spare his kids. Her eyes narrowed and her lips firmed. If he thought he had 'won' the deal, he had another think coming. She wandered over to Guddu and peered over his shoulder.
He was studying!
On his own!
Unbelievable!
Some hanky panky was afoot. She was sure. "Why isn't he here?" She asked mildly enough throwing her bag on the sofa and crouching down beside Chotti.
"Oh Mamma," Chotti looked up her eyes sparkling, "Daddy is in the guest room 'creating' some fun thing for us."
Khushi sat back on her heels in surprise. Creating some fun thing? What did that mean? Oh! Right! She smacked her head and stood up. He had blackmailed and terrorized her poor little babies while he made deals in the privacy of the guest room. I should have said no phones allowed, she cursed herself. She decided to catch him in the act but just as she turned her eye fell on his phone that was charging on the side table. Just what the hell was going on?
"Hey Chotti aren't you done yet?" Deva stretched. "Don't tell me I have to wait for you!?"
"Just this little bit Da." Chotti pleaded. She looked up. "Help me?"
"Okay." Guddu plopped down beside her.
Khushi's eyebrows shot through the roof. From which side did the sun rise today?
"Da," Chotti was speaking softly, "How was your test?"
"Okay."
Chotti looked at him worriedly. "Why don't you check it over once again? You don't want…"
"Maybe I will." Deva went back to scanning the sheet.
Chal kya raha hai boss?! Laad Governor to sahi main boss nikle! Khushi felt a grudging admiration but mostly annoyance. He comes one day and gets them to not only dance to his tunes but talk to each other civilly as well. But just for that she was willing to give him a walk over.
She frowned. What was he doing in the room? Was he sleeping? Was he not well?
"So all done guys?" A disheveled Arnav strolled in with a bit of pink streamer sticking out his pocket and a bit of thread clinging lovingly to his cheek. "Hi!" He smiled as he spotted Khushi and blinked slowly at her.
Unknowingly, unwillingly Khushi floated towards him and plucked the gustakh thread from her personal beard and flicked it away. "And what were you doing my dear Laad Governor?" She marveled at his expression. So relaxed and comfortable. Arnav's eyes were sparkling. He leaned down and whispered into her ear. "It's a secret. But I can tell you another secret if you like?"
Khushi could only stare and blink at him. She brushed a hand over his hair. "What?"
His breath tickled her senses. She shivered. "I was having," he paused, "fun." He looked amazed and thrilled at the same time.
Khushi laughed at his joy. "Fun doing what?"
Arnav turned to the children still slaving away. "What?! Not done yet?" He flicked the paper from Deva and said, "Go help Angel."
Without a word of protest, Deva sank down beside Chotti who also shifted to make space for him.
"I don't understand." Khushi shook her head in bewilderment. "What have you done to them?! Where are my squabbling bachchas!?"
Arnav coughed and hemmed and hawed. He leaned towards her and muttered into her ear behind the cover of the exam sheet. "Much as I would love to claim magical powers, I have to admit I got the hang of it only half-hour ago." He shook his head and said with a sense of wonder. "When I surrendered." He slid his arm around Khushi and pulled her close. "They are adorable. Thank you." He kissed her chastely.
Khushi blinked at him and smiled tremulously. "Thank you." Her heart was in her eyes and the RV, which was blowing softly, picked up tempo.
"Tantarraaaa!" Chotti jumped up holding her chart, urging her brother to hold the other end. "How's it?" she asked with eager anticipation.
"It's beautiful." They chorused. "Isnt it Guddu?" Khushi prodded.
"Yeah. Dad, were the answers okay?"
Arnav looked down at the sheet in his hand. "Oh, yeah, well," his eyes glinted, "now that your Mom is here she can check it," smirking he thrust it into her hand and walked ahead, "come on and check out my 'homework'!"
"Yay!" The children ran after him. He turned back to look at Khushi. "Aren't you coming?"
Now what? Khushi slipped the test paper in the social studies book and hastened to catch up though she needn't have hurried. He was waiting for her.
"Okay, here's the thing," he was as excited as Chotti was while getting ready for a shopping expedition, "Khushi you close Angel's eyes and I will close Deva's and yours."
They stared at him and each other in surprise.
"Come along now. Hurry!" ASR hustled them.
Blinded and handicapped, they shuffled forward with Arnav guiding them ahead inside the room. He quickly shut the door with his foot and led them in. "Can you feel something?"
Khushi shook her head. "No."
Chotti raised her nose and sniffed. "I smell something. I know!" she jumped up and shook off her mother's hand shrieking, "Balloons!"
And balloons it was! The entire room was filled with balloons. Green and pink balloons bobbed above them, just out of reach.
"What's all this?" Khushi asked in wonder even as Chotti jumped up trying to catch them. Even Guddu lost his gravity and joined her.
"Hey! Hey, wait, wait," Arnav cautioned, "there are rules."
"Rules?" They chorused.
"Yes!" Arnav nodded. "It's a game." His eyes were sparkling and he rubbed his hands in glee. "See those makeshift goals?" he pointed to two crude semi enclosures at the opposite ends of the room made with streamers – again pink and green. "So it's like this there are two teams. Deva and your Mom, and Angel and I. Yours are the green balloons and ours are the pink balloons. Okay?"
They nodded. "But what do we have to do?" Chotti asked.
"We have to transfer our color balloons to our goal. But," he paused, "we can only use our heads to do so. Four points for a goal and two points for bursting the other team balloon. So what do you think?" He asked in anticipation.
"Mom! Let's play!" Guddu jumped into the fray. "Come on hurry! We can win this," he looked at Chotti and smirked. The fire of battle was in Khushi's eyes as she strapped and tucked in her dupatta around her waist.
"Daddy!" Chotti pulled at Arnav. "Come on!"
And away they headed, this way and that way, bumping into each other not to mention furniture and the walls. But did they care? No! They were having too much fun, especially popping the other team balloons. Guess who was winning?
Arnav's team of course!
Including Chotti in his team was a strategic decision – he picked her up and carried her around as she head-butted the high floating balloons, pitching pink ones into the goal and pinching the green ones against the wall. He was her eyes, she his head. The scales were heavily tilted against the mother-son duo and they cried foul loud and long, which made the game ever so much fun. It was a boisterous game fun-filled game that left them panting and grinning from ear to ear – especially Arnav and Chotti.
"This was the best day ever Daddy!" Chotti clung to her father.
Unstated and thirsting for victory Guddu asked, "Do we have more balloons Mom?"
Khushi looked at Arnav, who shook his head. Actually he had the rest of the balloons stashed away safely.
"Mom, can we play this game with Anki bhaiyya and Shubham….?"
"Not Shubham!" Chotti sprang up.
"You don't have to play!" Guddu retorted.
"Why not?"
"Because you are a cry-baby!"
"I am not!" Denied Chotti hotly. "You are just being mean because I won…"
"Oh please! You didn't win. Dad did.."
Leaving them to sort it out among them, Khushi turned to Arnav to sort out their issues. "You cheated!" Khushi said but without much heat. "You deliberately took Chotti in your team."
Arnav shrugged and flicked her nose. "Too late to cry now."
Khushi huffed and puffed. "I demand a rematch."
Arnav grinned. "Any time, my dear any time." He cast a look at his still squabbling kids and lowered his voice. "Just you and me okay?"
"Deal." Khushi sighed as she was reminded of the reason for the day. "Okay so that means, you won today's deal." She had little choice but to concede defeat. "What do you want me to do?"
Arnav shook his head, "I may have won the game, with a little bit of smart thinking but today was an eye-opener. And," he coughed, "You don't know how many times I almost caved in and called you."
"Why?" Khushi laughed. "Couldn't make them toe the line like your employees?"
He shook his head. "Give me a roomful of employees any day!" They laughed. He held her hands. "I learned a lot today and appreciate how difficult it must be for you…"
Khushi squeezed his hands, "But I wouldn't exchange it with a roomful of employees!" Khushi scratched her head and admitted. "Although some days I do wish I could run away."
Arnav nodded. "I understand now." He looked at them on the verge of blows. He sighed. "So, much as I hate to admit it – you win. I lose." Strangely her smile of victory did nothing to ruffle his feathers. "So what do you want me to do?"
Khushi nibbled at her lips. "I want you to promise to spend more time with the kids, not just on holidays but during their weekdays, school days…."
"I will come once a week," Arnav swore, "maybe twice a week." He was determined to make up for lost time.
Khushi raised her hands in mock horror. "Not twice a week please! I can't handle three kids together on a weekday." She paused. "Well maybe I could take the afternoon off…"
"Whaa…? No! And just who are you calling a kid? Hey! Don't do that!" Arnav yelled and grabbed hold of Guddu just as he was about to literally pull the rug from under Chotti's feet.
"Just look at him Daddy!" Sobbed Chotti, "he always does this…."
"Enough of your drama Chotti," Khushi said exasperated, "I saw what you did…"
"I didn't do anything…" Chotti cried piously.
"You did!" Guddu shouted. "You broke…"
"I did not!
"You did!"
"Did not!"
"Well maybe once a month," Arnav said. He scratched his head, "Or once in two months, perhaps for a couple of hours…when you are at home…"
"Oh no, no, that's cheating Arnav…"
"No it's not! It's just that I would love to spend more time with you…"
"Liar! You just want back up support…"
"Rubbish!"
"No! I can see it in your face…" Khushi shook her finger at him.
"What can you see in my face?" Arnav moved forward.
"That look…" Khushi stood her ground.
"Which look?"
"That look which says i-got-khushi-cornered-where-i-want-and-i-will-just-on-squeezing-her-until-she-caves-in expression." She accused
"What the…!" Arnav was surprised into laughter, "Unbelievable! Where do you get that from?"
"From your face…"
"Nonsense…"
And so on and so forth they went on and on beating their kids hollow (err figuratively speaking of course) and I had little choice but to draw the curtain on this day where Arnav (literally and figuratively) went to school.
A/N Thanks for your company on this whimsical journey of mine – wouldn't have been half as much but for your active participation and appreciation. If you would like to read more about Guddu, Chotti and Anya (including her particular love story with a twist) who are all inextricably entwined with the lives of Arnav and Khushi, please join me for some old wine on a new page. The original Silver Streaks which I have begun to re-post on my blog or you could read some more snippets from there lives which are listed here: From DM's Desk